My initial mode of escape showed up as perfectionism. Growing up, my grades and behavior were as pristine as they could possibly be. I was the quintessential 'good girl,' determined to be the child every parent was proud of and the student every teacher wanted in her class. It was my way of compensating for the fact that I was seemingly 'different.'
'If I can be what everyone wants me to be, then they will have no choice but to love me!' I thought as I projected my self-rejection onto others at this early age.
Throughout my grade school and middle school years, I was tormented by fear and paralyzed by anxious thoughts. I carried enormous amounts of shame over being human, and my inability to achieve true perfection. Furthermore, I was by far the tallest girl in my class. I towered over most of the kids. In every school picture, I was in the back row with all the boys. This aspect of my physicality added fuel to 'the way I was made must be wrong' belief that ferociously burned a fire within me.
One day, at the beginning of my eighth-grade year, my desire to disappear took an ugly turn. My best friend was on a diet at the time, and I had become increasingly curious about trying it. So, while eating lunch, I gave my Little Debbie dessert away, and from that moment nothing was ever the same. I very quickly discovered, the less and less I ate, the more my BIG, intense feelings and incessant thoughts went away. It was a lot easier to feel hunger than it was to feel shame. And so, I became transfixed with the scale. In my little distorted brain, starvation was the perfect way to escape myself. My disappearing act was officially in full swing.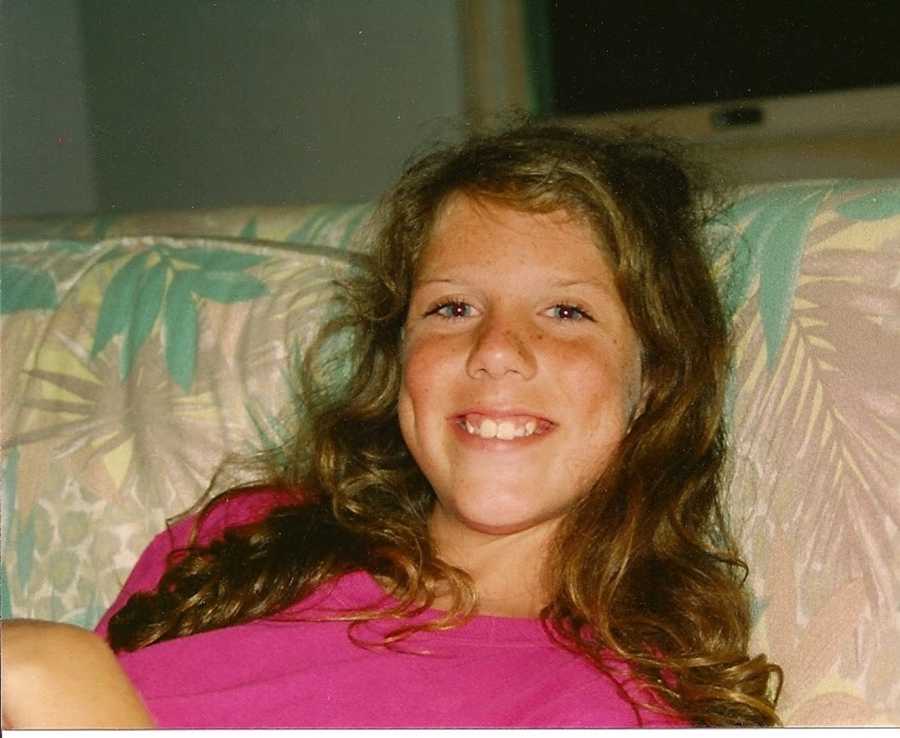 'You're not leaving this table until you finish what is on your plate! Do you hear me?' My parents begged, pleaded, and demanded me to eat. But my disease was much bigger than they were. After every possible attempt to intercept my destructive behavior had been exhausted, at 5'11" and 86 pounds, I was admitted to an inpatient eating disorder unit at a hospital away from my school, my family, my friends — everything I knew as home.