My escape route detoured into exercise addiction for a long time. I couldn't miss a day, especially if I had eaten three meals — MOST especially if I had eaten three meals. It was a glorified extension of my eating disorder, but allowed me to appear completely healthy and be a fully functional college student. But, truthfully, it was just another container in which I acted out my need to punish and escape myself. It made me feel like no matter what happened around me, I still had control over something — my body size.
After graduating from college, I found myself in an uncomfortable, yet familiar place. The unknown. There was no map showing me where to turn to next. There was no one telling me what to do or how to do it. The safety my exercise addiction provided in college no longer did the trick on its own. So, I soon discovered a more glamorous and socially acceptable way to escape myself. Booze.
Drinking did for me what anorexia did, but in a way, people didn't question, at least not in the beginning.
Alcohol was like a magic elixir. It allowed me to numb my feelings, be effortlessly extroverted, and dodge boundaries. It dissolved my anxiety, or so I thought and transformed me into the party girl I always wanted to be. Drinking, to me, felt like jumping onto a big, fluffy cloud and floating far, far away from who I was. A place where the more I drank, the more exciting and exhilarating it became.
I used my own personal trifecta of restriction, over-exercise, and excessive drinking to escape myself over the next ten years. I won't divulge the countless stories of drunkenness, distorted thinking, and self-medicating I used to 'survive' that decade. But, five years ago, my long history of disappearing acts officially came to a screeching halt.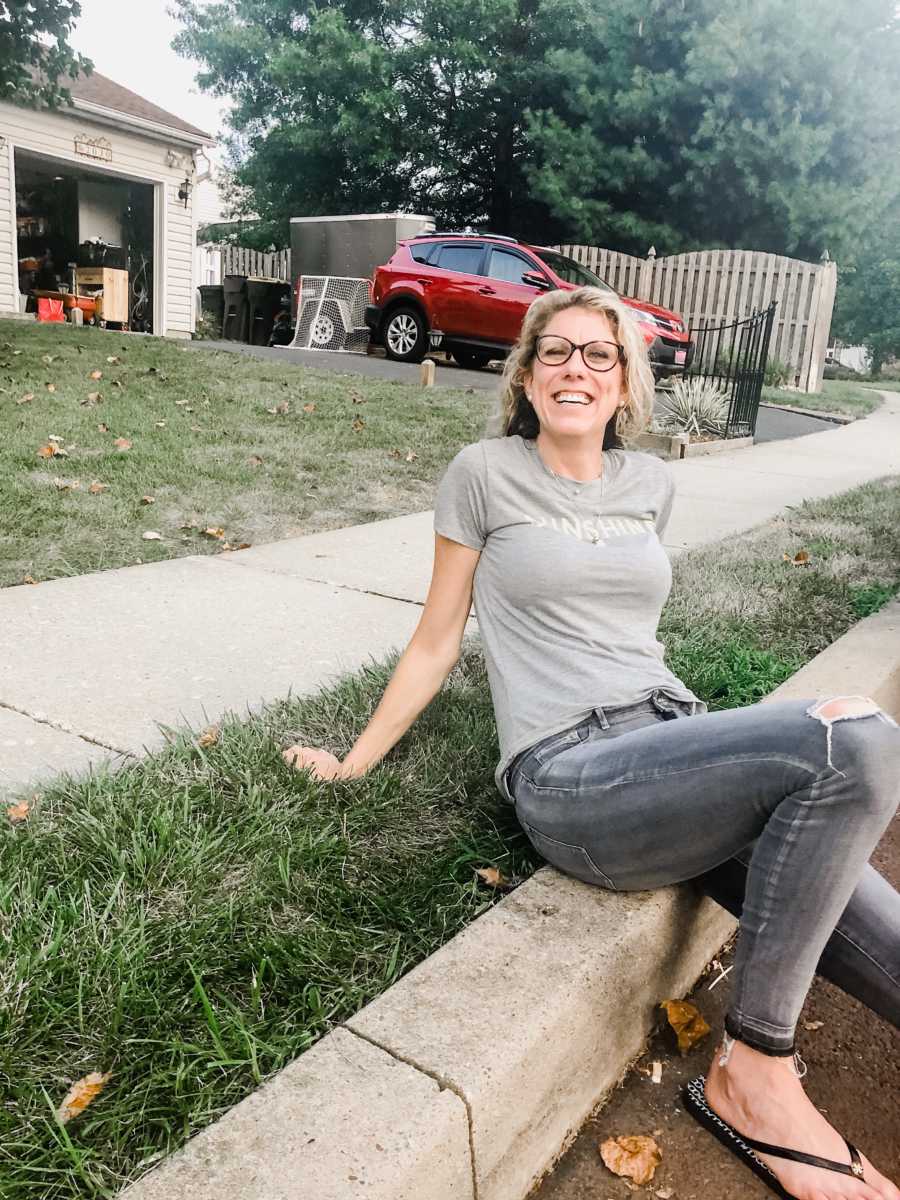 It was a balmy summer night that I laid in bed, delirious, not having eaten or slept much over the previous few days. My sisters were at my sides, clasping both of my hands tightly. They recited the 'Our Father' aloud, as a means of bringing my aching soul comfort. I was afraid to close my eyes. I thought it was the end. Even though I wanted the pain to stop, I didn't want to die. Tears rolled down my cheeks as the fear consumed me. 'We're right here, La. You're okay,' I heard one of them say, although I wasn't sure I believed it. With enough medication in my system, I managed to drift off to sleep, not knowing what the next day would hold, or if there would be a next day.