It was an emotional and trying 9 months. There were tantrums and fights and some sleepless nights. For 9 months, all of our lives were intertwined. They are a part of our story forevermore, and we are a part of theirs. Reunification is ultimately the end goal for every foster situation, as long as it's in the best interest of the kids. On December 21,2019 these boys were reunited with their family. We celebrated Christmas a week early and they left at 5 a.m. one morning and we never saw them again. We kept in contact for a little bit after they left and it was nice to hear how well they were doing. Saying goodbye to them was one of the hardest things we've ever had to do. We all cried a lot and for a few days, it was weird being just the three of us. That placement took a lot out of me. I told my agency that I wanted a break to recharge. I think back now at the timing of everything that transpired next, and it makes me laugh.
I got a break for a couple of days but then calls came in for placements. I almost said yes to one, but in the end, it didn't feel right so I ended up saying no. Had I not said no to that placement, the next call I got would've changed our future dramatically. Mid-January I received a call about a 14-year-old boy. Initially I was like, 'No way, I am not even close to prepared for a teenager.' They checked in a couple more times and said he really needed to leave the home he was in. I talked to some friends and family about it and we ended up doing a weekend visit to see how everything would go.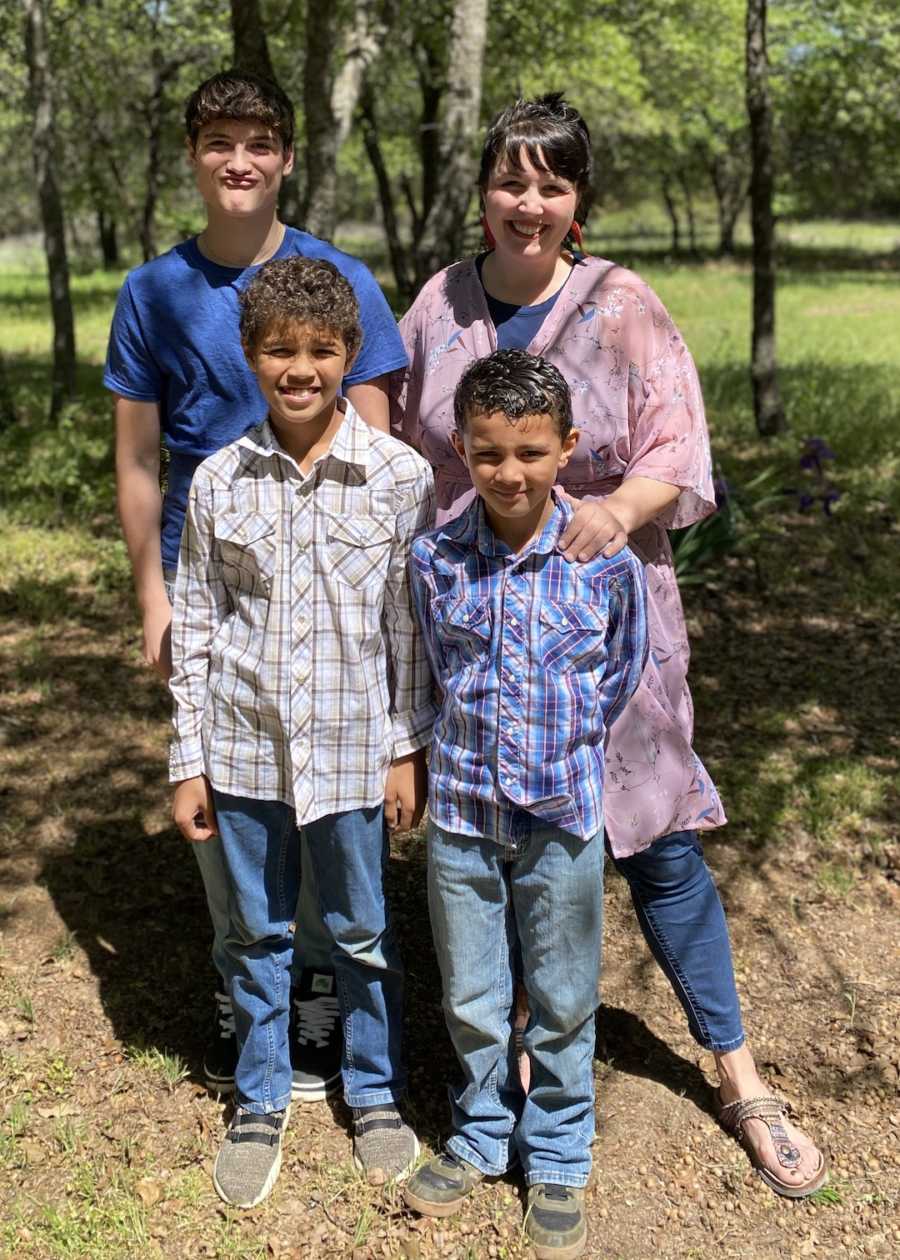 We fell in love instantly and knew he was ours. That said, if you would've told me 2.5 years ago when I started this foster journey that I would be adopting a teenager, I would've laughed and said, 'Yeah, OK!' I wasn't equipped for a teenager. Some days I'm still not, but I am so glad I said YES. February 26, 2020 is the day our family became whole. He walked into this house and we were forever changed.