Parenting a NICU preemie is not for the faint of heart — especially over the holidays.
Nobody could know that better than NICU Clinical Manager Paula Glass, who spearheaded an extra special effort to bring a little bit of joy back into these parents' lives for Halloween. The nurses of Advocate Children's Hospital have helped turn an extra stressful time into a memorable celebration by designing itsy-bitsy costumes for the hospital's smallest but mightiest patients.
"The nurses work with families to help make all holidays special for them while their babies are hospitalized in the NICU," says Paula. "This celebration is really for the babies and their families. For all of these babies, this is one of their 'firsts.' Their first Halloween is special, and unfortunately, because they are still hospitalized, they cannot enjoy the same type of celebration like those babies who are at home with their families. Having a baby in the NICU is stressful; I think this helps families feel some joy."
She says she hopes to bring a bit of "normalcy and joy" into what is otherwise a "stressful atmosphere."
And the hospital's neonatal doctors couldn't be more on board with the festive celebration that is bringing smiles to mamas and daddies across their NICU unit.
"It's a really wonderful opportunity to get the families to forget about some of the medical challenges they have had over the past few days, weeks or even months," Dr. Michael Cappello told Love What Matters. "It means a lot to everybody, because on a day-to-day basis, we're going over really serious, important issues with the families and it takes a toll on everybody. Being able to kind of step back from all of that and look at something that is just pure fun is a really wonderful opportunity."
Check out a sample of these wildly creative and oh-so-adorable baby costumes below!
"Miles is mesmerized by his fellow glowing jellyfish. Looks like Nemo and Dory decided to pay a visit to their favorite 'squishy' too!"
"Adaline is an adorable Wonder Woman!"

"Caleb is an expert shark diver. He's even seen the rare DOG shark…. And has a photo to prove it!"

"Isaac the little superhero – Superman!"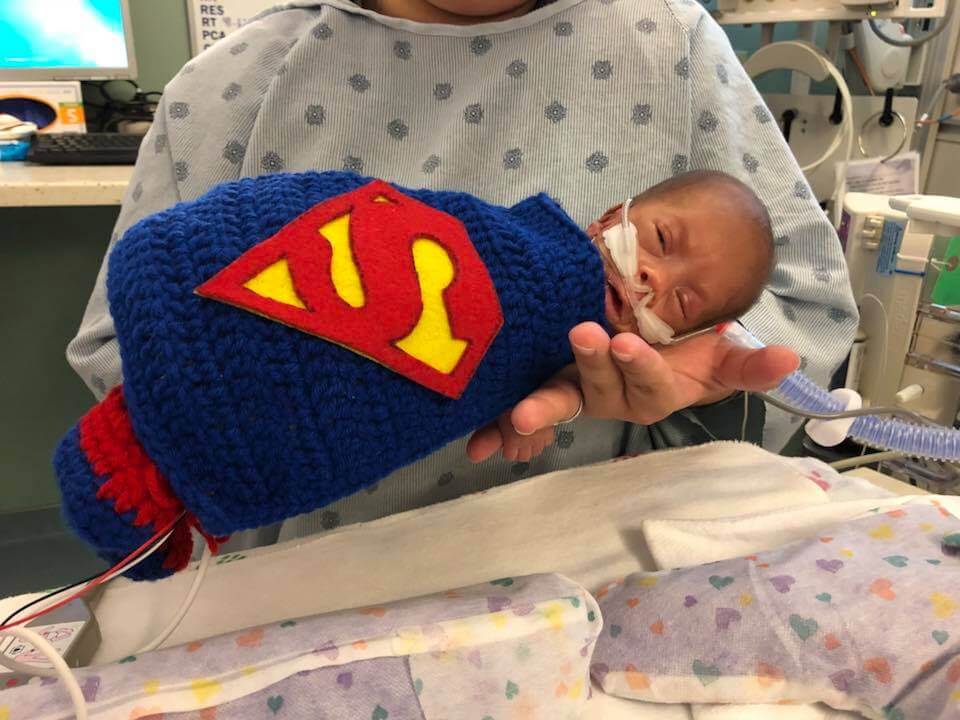 "Kameron & Kaleb are the cutest twin pumpkins!"

"Check out this little Minion – Louis 'LJ.'"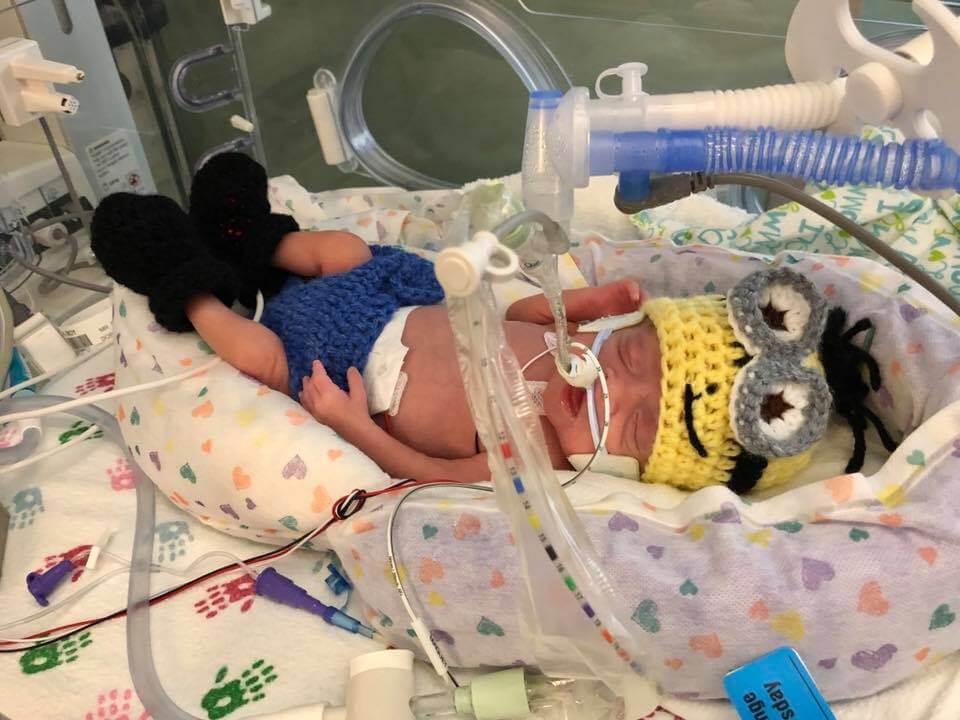 "Jada is one cute small fry!"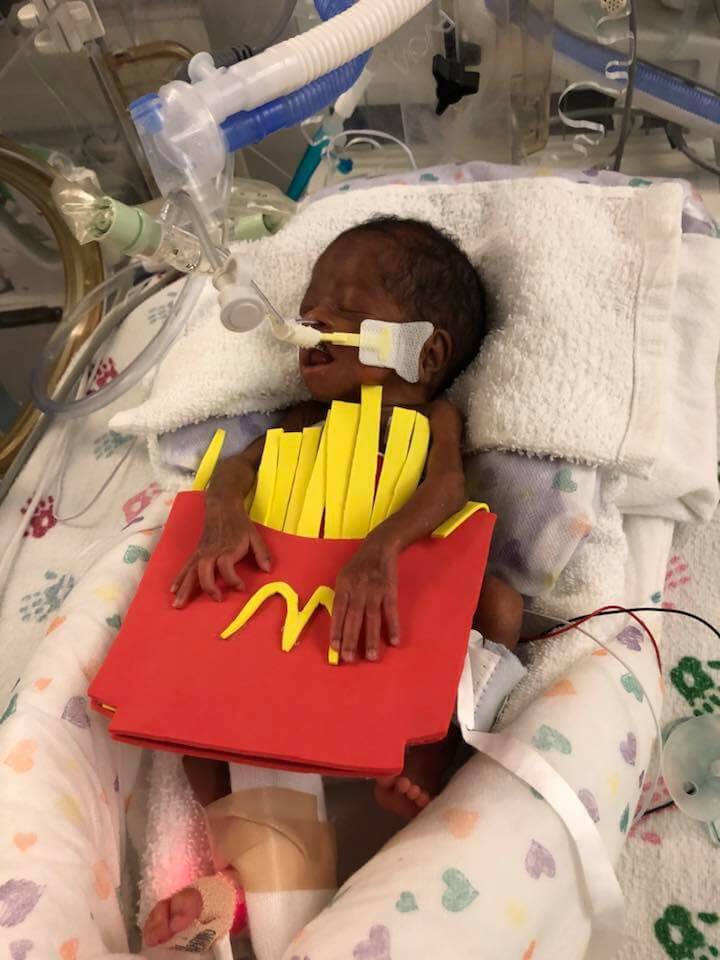 "Jacob is the cutest little Beast from 'Beauty and the Beast.'"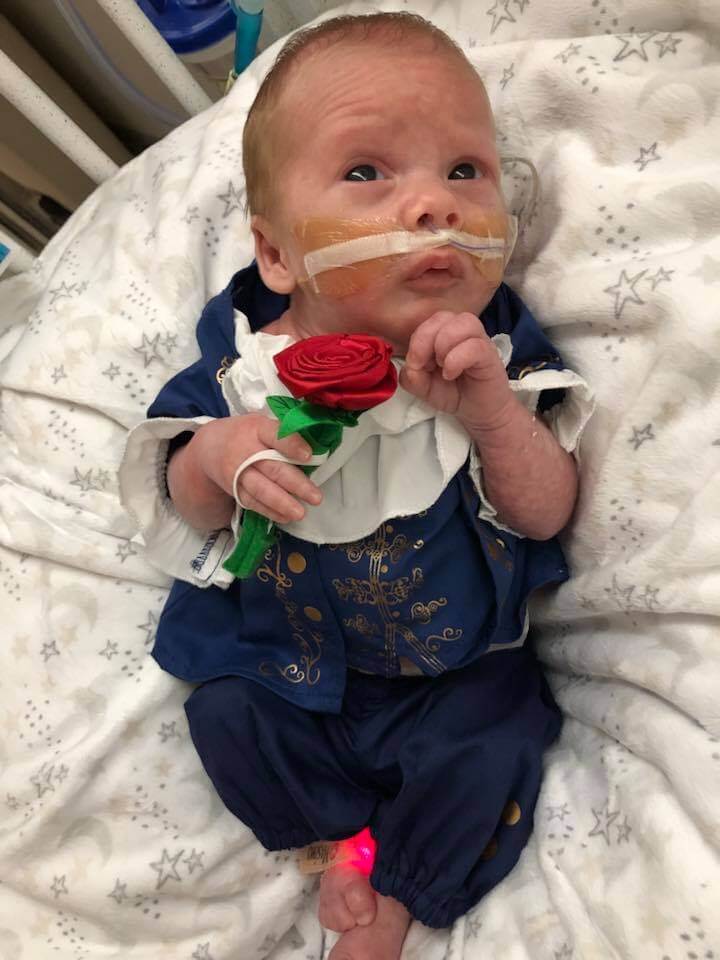 "Jacob is the cutest little Beast from 'Beauty and the Beast.'"